Back home on the trip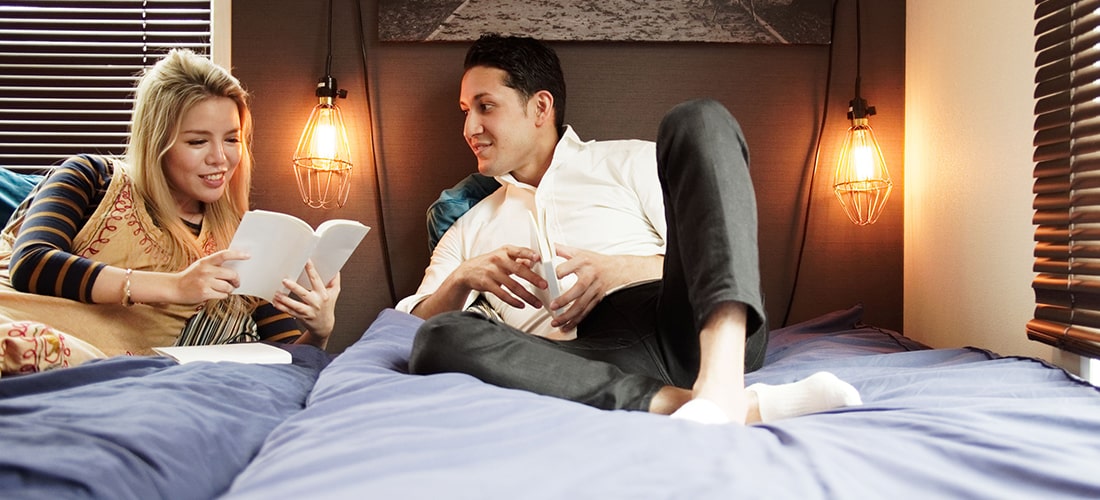 ベースコーポレーションの想い
The philosophy of Base Corporation.
「旅先での帰宅」
'Back home on the trip'
その町で'⽣活するように'観光できること
Sight seeing like living in that town.
世界各国を⼜にかける旅⼈としての
経歴を過去に持つ経営陣の⾃らの様々な宿泊体験を集結し、
ザ・ベースは誕⽣しました。
THE BASE- this business modelwas
born based on the experiences from
management team members as world wide tourist.
シティホテル、ビジネスホテル、バジェットホテル、
⺠泊、ゲストハウスなど様々な宿泊業態のある中、
ザ・ベースはそれらの'いいとこどり'をし、
⻑期宿泊でもストレスなく適応できる住空間を実現しました。
During there are a various models in hotel industry
like city hotel, budget hotel, low price hotel, home stay, guest house,
THE BASE took the best part of each to make the staying space for a non-stress stay.
'ザ・ベース'の名の通り、
まさに旅をするあなたにとって
'基地'になるような宿泊施設を実現しております。
As the name 'THE BASE'
It will the the perfect BASE for you who are on the trip.
About the new brand
"THE base"

"Taking in the sights as live like a local."
We named with a hope that we could provide an accommodation just like a ''base" satisfies guests' daily inquiry mind.
The first one is THE base SAKAI HIGASHI APARTMENT HOTEL, an apartment under construction was converted to an accommodation. In The base " ", besides APARTMENT HOTEL, we would have various style spaces as HOTEL, GUEST HOUSE, DORMITORY depending on a location or times.
Among many different accommodations like city hotel, budget hotel, lodge, guest house, we skim the cream and adopt an apartment style dedicated to hospitality service. ※kitchen(all rooms), washing machine(except some)
With this style, we could offer large rooms acceptable big groups. Since these adopt to long stay, you can rest assured that your staying.
Even we are small scale, based upon know-how of management team has knowledge of architecture, design, operation of hotel, we try to make facilities practical and reasonable with harmonization of Japanese traditions with western culture.
We adopted Japanese culture to rooms and designed them simple never go out of style. As added kitchen, guests can cook while traveling. We are ''the daily life styled-accommodation'' that you can bring your everyday to travel. The room is large, normally for two person and if spread bedding on the tatami, it will be capable for four person that is you can get it better deal. This is due to an increasing tendency of the LCC. It matches new generation wishes cheaper travels.
In the future, we will drive the ''Reborn'' project will change not only new construction, but also vacant apartments or office into an accommodation. We would offer a lot of proposal to owners or investors have idle properties.
HOTELS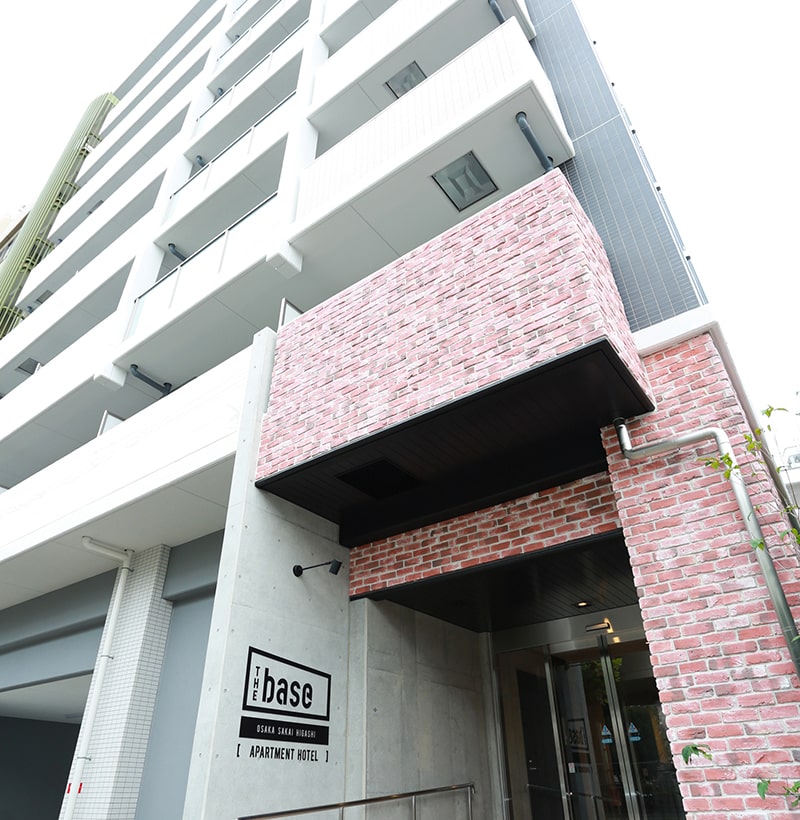 The Base Sakai Higashi Apartment Hotel
Located in the good place for sightseeing and business trip as you can directly go without any transfers to Namba, Kansai International Airport and mount Koya!
LOCATION

〒590-0075
1-1-4 Minamihanadaguchi, Sakai-ku, Sakai city, Osaka pref., Japan
TEL 072-242-3855 / FAX 072-242-3856